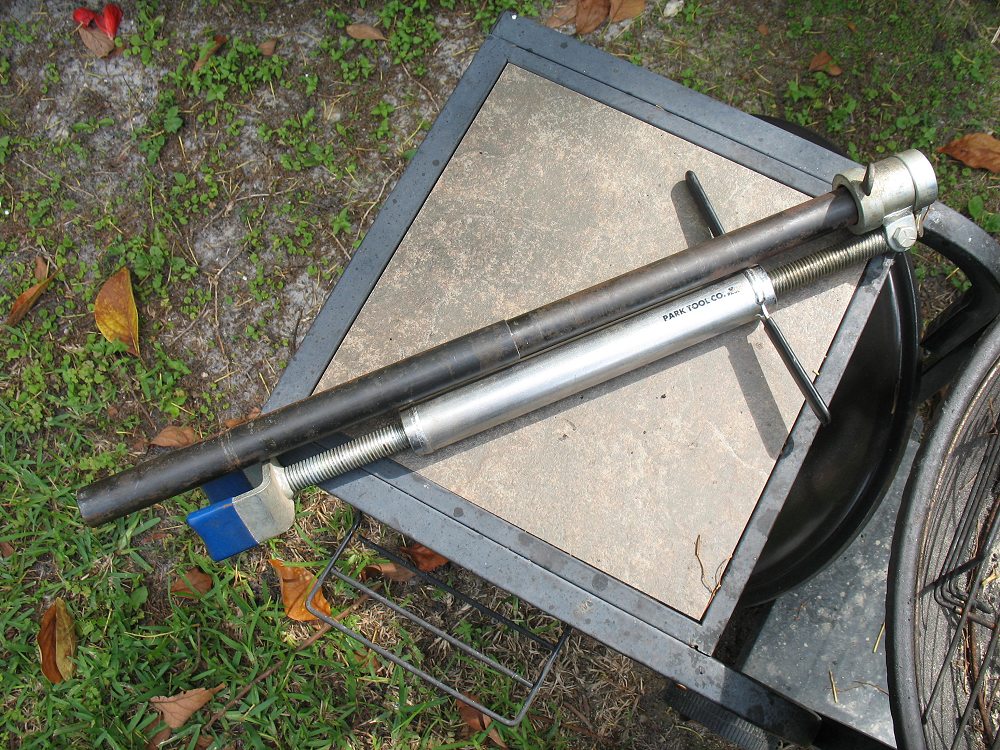 Not long ago, when steel bikes reigned supreme (and lawyers were still single-celled organisms), Park Tools once offered an interesting contraption called the HTS-1, a.k.a. "Head Tube Straightener #1."
Needless to say, that's what it would do - straighten a headtube back into alignment after a front-end crash. The idea was noble, but the general severity of most front-end crashes renders the tool a costly venture for little return.
That didn't stop me from getting one and putting it through its paces. It works pretty good too, if you know how to pick and choose the frame you intend to service. My all-time favorite was this Legnano, which had been bent shortly after a refinish job, but had somehow managed to escape without any tubing creases.
This frame is where the HTS-1 proved itself. The damage was removed in minutes without the slightest trace that the frame had ever been bent to begin with; even the paint remained intact.
Of course, this was one of those rare cases where the HTS-1 works out all well and rosy. Wrinkled frames have little chance to look beautiful again, though the HTS-1 can generally extend the lifetime of these frames for another 30 years.
Though cromoly is a hardy steel, the HTS-1 has no place around air hardened tubing such as Reynolds 753 and 853. This wrecked 1987 SBDU Raleigh Professional (yes, it's a Pro underneath all that terrible powdercoat) was sacrificed (questionable, seeing that it was already bent) to prove just that.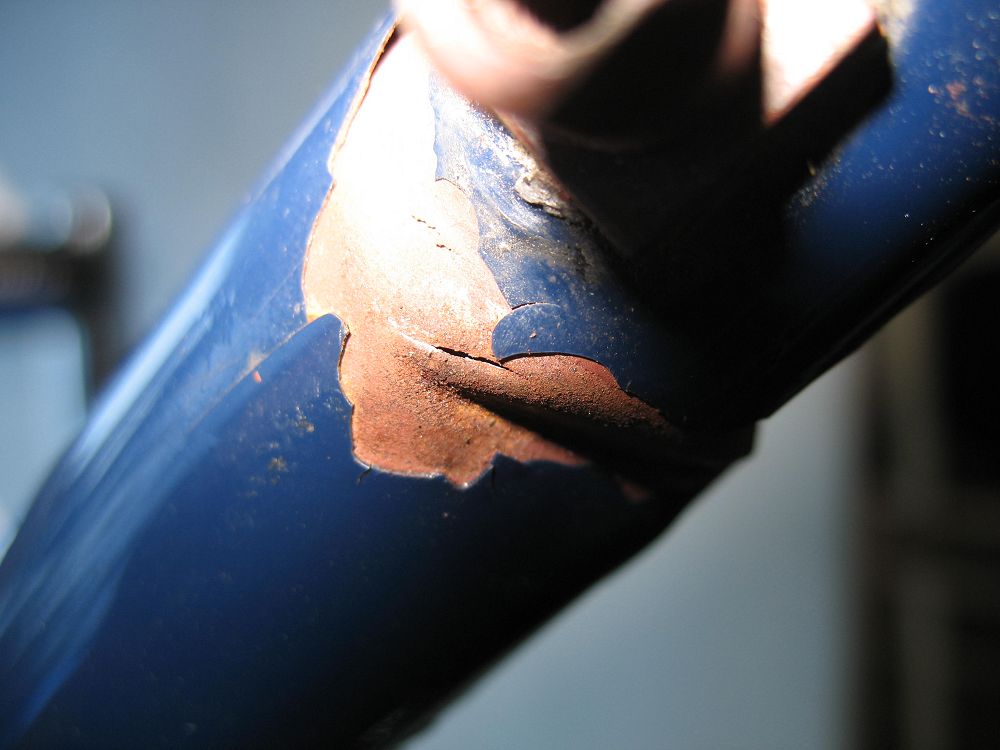 1987 Raleigh Team Professional, bent downtube
Air-hardened steel is not supposed to be cold-set; at least, not drastically - it cracks open just like aluminum.
Is the HTS-1 worth buying? Not really - but if you like the idea of straightening bent frames, it pays to pick one up if you find one cheap.
-Kurt