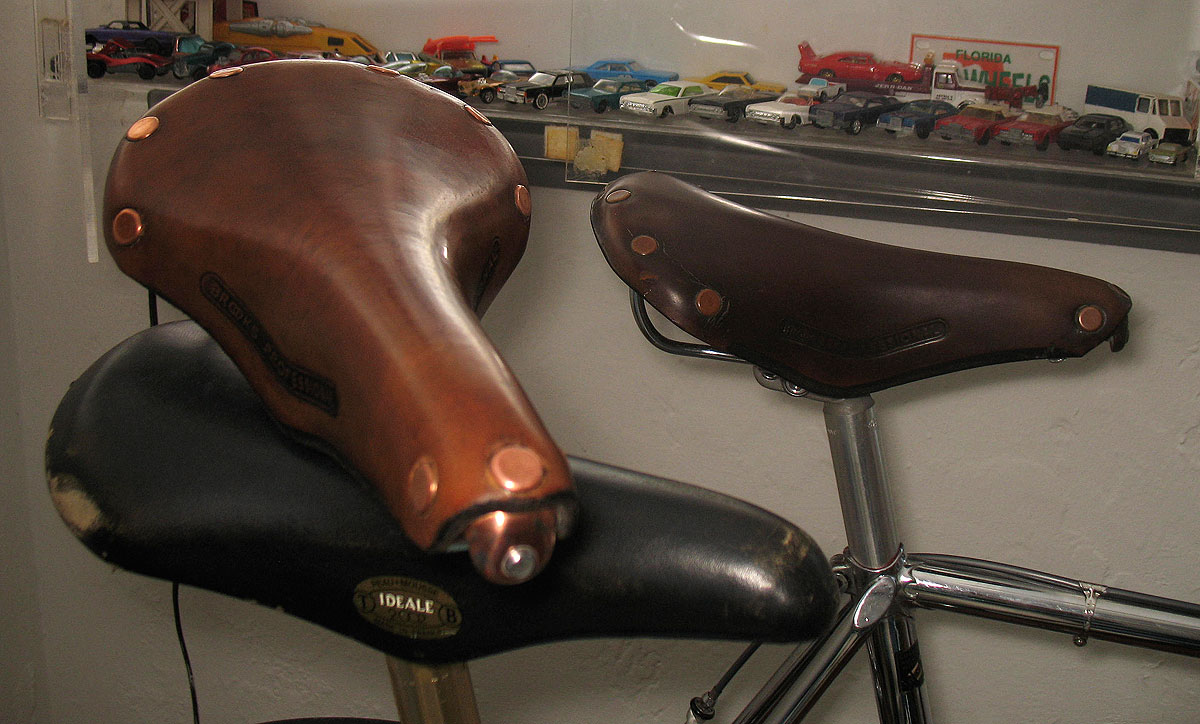 A pair of small-rivet, open-nose 1973 Brooks Professionals; one honey, one brown.
Arguably the most elegant saddle ever created, if not also one of the most comfortable once broken in.
As for weight - well, who cares about weight? That's what the Ideale 2002 with titanium rails (below the brown Pro) is for - but the 2002 is also the closest thing in existence to having a block of wood affixed to your seatpost.
-Kurt