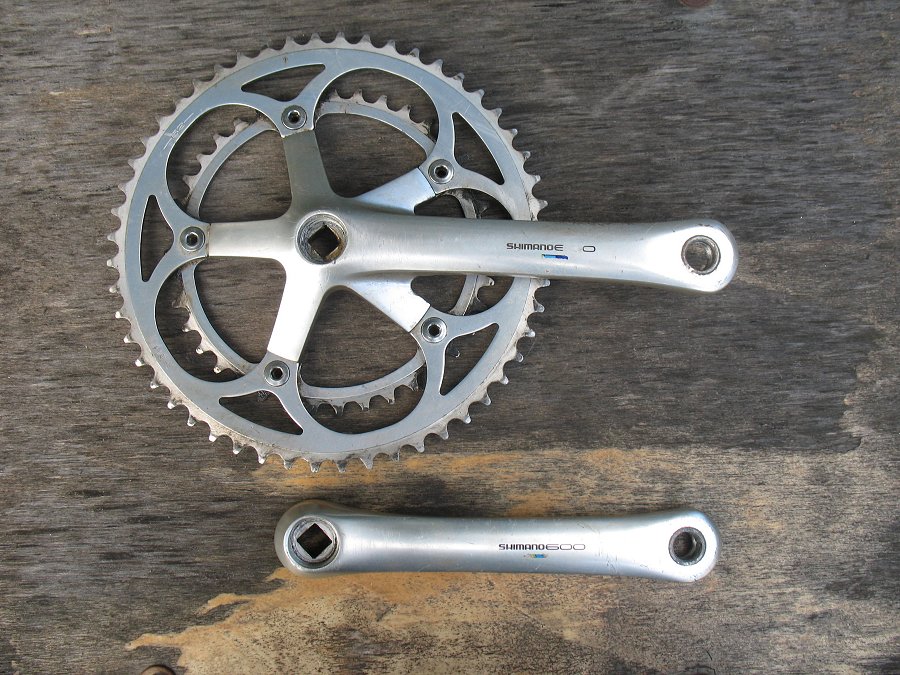 Shimano 600EX (FC-6400) crankset
172.5mm, good condition, 52/39. Inner ring could do with a replacement.
$40 shipped.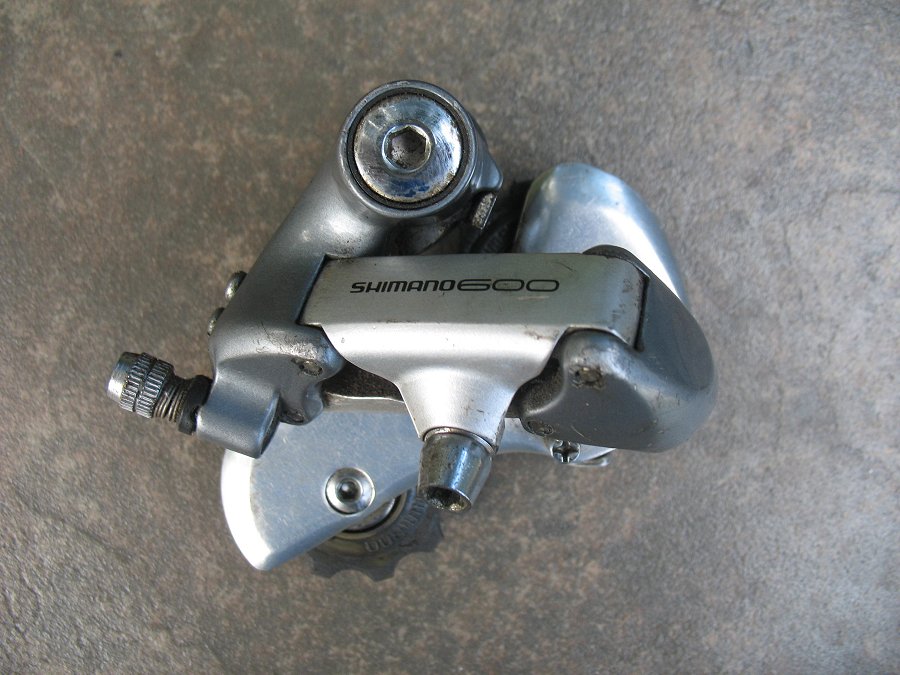 Shimano 600EX (RD-6400) rear derailer, 7-speed SIS
$35 shipped.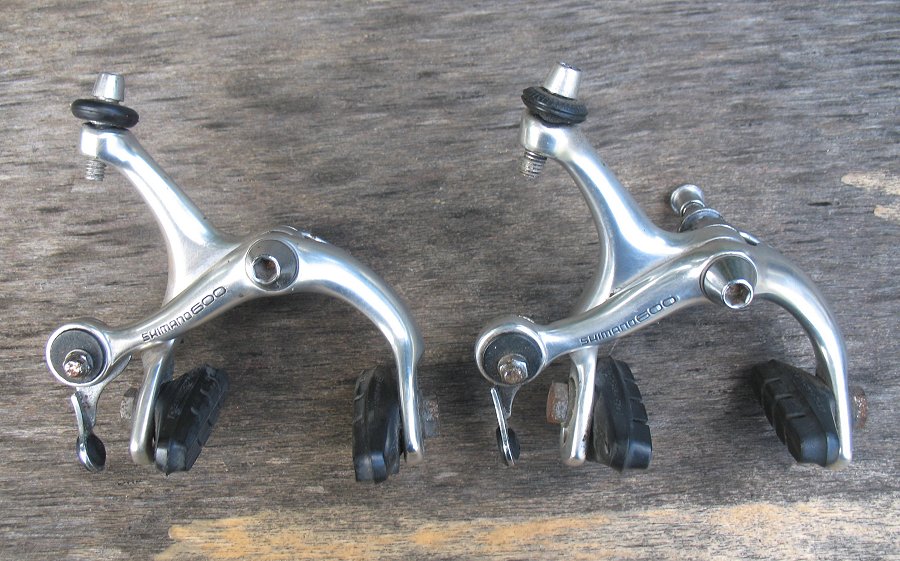 Shimano 600EX (BR-6208) brake calipers
Final generation of 6200-series brakes; part of the 600EX series. Recessed mount.
$35 shipped.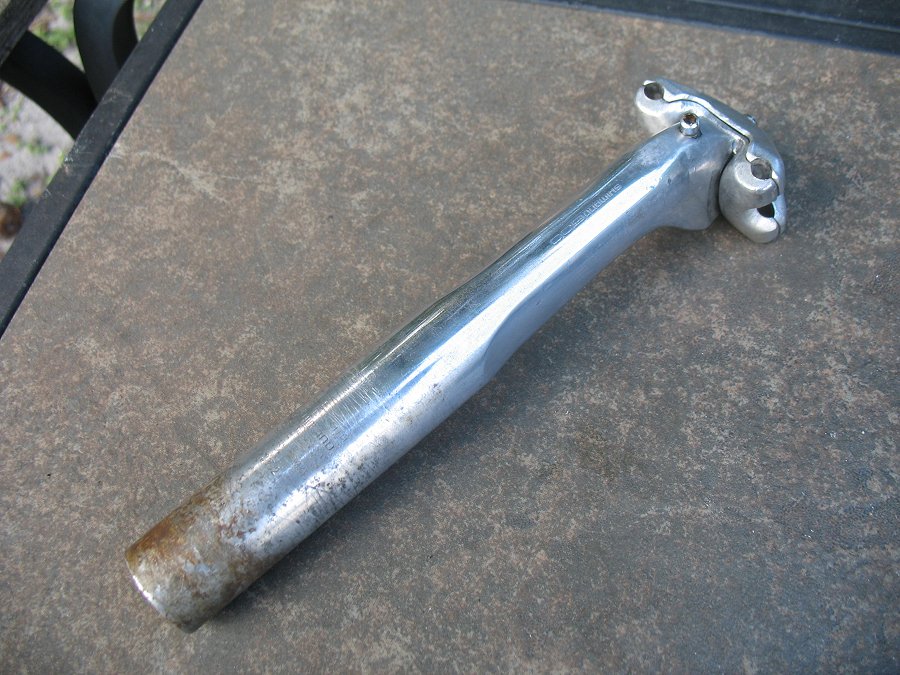 Shimano 600EX (SP-6400-B) aero seatpost, 27.2mm
Used, but not abused, top half has been polished. A very unique and uncommon piece. 27.2mm.
$45 shipped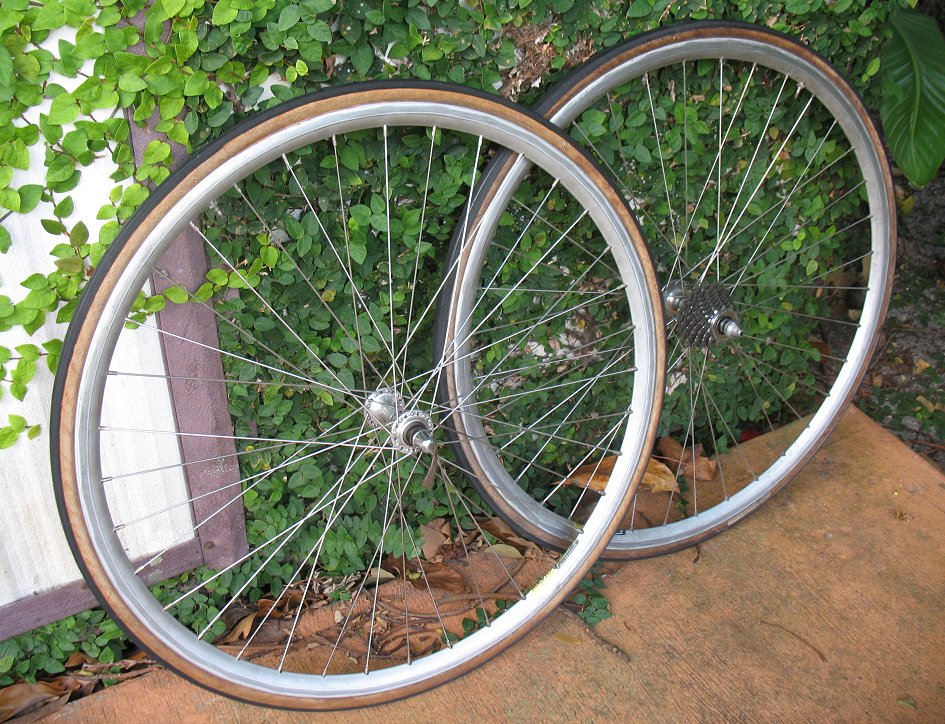 Eyeletted Mavic CXP-12 rims laced with stainless spokes to Shimano 600EX hubs. Wheels spin well and are true, rims have some break wear. Includes the 8-speed cassette shown, and the matching chain that came with it. Original quick release levers are included, but the front in particular has a lot of isolated surface rust on it.

Tires shown are useless, but will be included as shipping protection.

SOLD
PM or email headbadgesales AT gmail DOT com.
-Kurt